Previous Speakers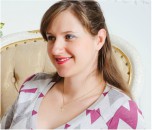 Anastasiia Shuba
FSBEI HE "VSUET" Russia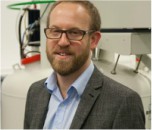 John G. Hardy
Lecturer, Lancaster University UK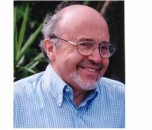 Giacinto Scoles
Associate Researcher, IOM Laboratory Of CNR USA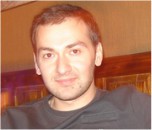 Imeda Rubashvili
Researcher at Ivane Javakhishvili Tbilisi State University USA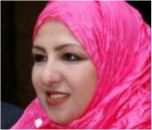 Elham Shafik Aazam
Professor at King Abdulaziz University Saudi Arabia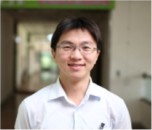 Chih-Chieh Hsu
National Yunlin University of Science and Technology Taiwan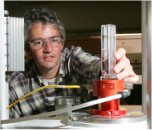 Jochen Balbach
Martin-Luther-University Halle-Wittenberg Germany
Yongquan Yin
Professor, Shandong University China
Recommended Global Chemistry Conferences
CSBC 2018
About Conference
Conference Series LLC Ltd welcomes you to attend the 24th World Chemistry & Systems Biology Conference scheduled during October 03-04, 2018 at Los Angeles, California, USA. The relative novel nature of the conference is to bring the advancement in the field of Chemistry and Systems Biology. We cordially invite all the participants interested in sharing their knowledge and research in the arena of Chemistry and Biological sciences.
World Chemistry and Systems Biology 2018 provides a platform for researchers / scientists to share and globalize their research work while the participants from industry can promote their products thus felicitating dissemination of knowledge. We anticipate more than 300 participants around the globe with thought provoking keynote lectures, oral and poster presentations. The attending delegates include Editorial Board Members of related journals. The scope of World Chemistry and Systems biology 2018 is to bring the advancements in the field of Chemistry and Biological science.
World Chemistry and Systems Biology Conference is a global platform to discuss and learn about Medicinal Chemistry, Nanochemistry, Analytical Chemistry, Synthetic Chemistry, Green Chemistry, Biophysics, Systems and Synthetic Biology, Molecular Biology and Biochemistry, Chemical Biology, Supramolecular Chemistry, Food Chemistry, Application of Bioinformatics, Computational Systems Biology, Cancer therapeutic Approach, Sequence Analysis, Industrial Biotechnology, Biomaterials in Tissue Engineering, Synthetic Bioengineering, Mass Spectrometry in Proteomics, Next Generation Sequencing.
World Chemistry and Systems Biology conference 2018 brings together individuals who have an interest in different fields of Chemistry and Biological Science. Target Audience will be personnel from both industrial and academic fields which include Chemists, Pharmaceutical scientists, Biotechnologist, Biochemist, Professors, Researchers, scientists, CEOs, Directors, Students from the Chemistry and Biology.
Why to attend?
World Chemistry and Systems Biology Conference 2018 has been designed with a twofold objective in mind. The main theme of the conference is "Meeting the Needs of a Changing World in Chemistry & Systems Biology" which covers a wide range of critically important sessions.
The event aims at bringing the advancement in the field of Chemistry, Pharmacy, Life sciences and allied groups and also lays a special emphasis at Educating and informing researcher with the latest knowledge so that it can be applied to counter the economic under-evaluation chemists may face in their practice.
To add to its promise, the venue of the event has been selected after much research to assure that the event is being held in one of the hotspots for the concerned field, therefore attendance is expected to be astounding, both in quality and quantity. The variety of prospective audience includes: figures of academic excellence, Students, exhibitors and eminent faces from the world of chemistry and biological sciences & thus enabling the sponsors a unique chance to choose from a pool of outstanding scopes for expansion of their business, new project undertaking and recruitment. All these factors combined and several more make World Chemistry and Systems Biology 2018 a "must attend" chemistry and systems biology conference.
Benefits:
Accepted abstracts will be published in conference souvenir.
Accepted Abstracts will be published in PubMed, MEDLINE, ProQuest, Scopus, Socolar, EBSCO, CAS, Hinari, Index Copernicus, Google Scholar, Scirus, DOAJ indexed journals
Global networking: In transferring and exchanging Ideas
A Unique Opportunity for Advertisers and Sponsors at this International event.
Each abstract will be labeled with a DOI provided by CrossRef
Our online publicity attracts 90000+ users and 160000+ views
Great chance to attend other scientific conferences freely as a delegate at the same venue or hotel
Market Analysis
Chemistry is the branch of science involves the investigation of their properties and reactions, and therefore the use of such reactions to create new substances. Systems biology has been liable for a number of the foremost vital developments within the science of human health and environmental property. It's a holistic approach to deciphering the complexness of biological systems that starts from the understanding that the networks that kind the entire of living organisms are over the add of their components. It's cooperative, integration several scientific disciplines – biology, computing, engineering, bioinformatics, physics and others – to predict however these systems modification over time and underneath variable conditions, and to develop solutions to the world's most pressing health and environmental problems. Chemistry and System Biology studies are amassing interaction data at rapid rates, and the integration of such data into an interpretable model requires zooming our perspective out from the single ligand-target level to the larger network-wide level.
World Chemistry and System Biology 2018 provides the possibility for Scientists, researchers, Practitioners and students to present and discuss the foremost recent innovations, trends, and issues, practical challenges encountered and therefore the solutions adopted within the fields.
Chemistry volumes still rise within the U.S. and chemical market expected to contract this year— can expand 2.7% this year, 4.1% in 2017 and 5.0% in 2018. Growth in production volumes can accelerate and therefore the trade can expand 3.7% in 2017 and by another 4.5% in 2018. As a result, industry capital spending within the U.S. surged 12.1% in 2014 and gained 21.0% in 2015, reaching $43.58 billion. Canadian chemistry revenues can exceed $1.0 trillion by 2020. Over 260 new chemical production comes (valued at over $161 billion) are proclaimed. By 2021, U.S. capital defrayal by the industry can reach $65 billion—more than triple the extent of paying at the beginning of this prolonged cycle in 2010. The trade surplus in chemicals (excluding pharmaceuticals) can grow to $36 billion this year as exports rise by 2 to $132 billion and imports hold steady at $96 billion. Two-way trade between the U.S. and its foreign partners can reach $227 billion this year and can grow steadily over the approaching years.
System biology has currently a vast demand within the biotechnology sector, chemical and biofuel industries and their product can outstrip the product of the other industries within the close to future. There's progress towards creating helpful within the therapeutic areas from that the society may be directly benefited. The success of system biology in DNA sequencing and synthetic microbes in vaccines, quicker and efficient standard DNA assembly strategies has established to be a possible market and so there's a major investment done by the pharmaceutical and attention corporations.
The global system-biology market reached nearly $3.9 billion in 2016 and will reach $11.4 billion by 2021, growing at a compound annual rate (CAGR) of 24.0% through 2021.Depending on geographic regions, international radiofrequency ablation system market is segmental into seven key regions: North America, South America, eastern Europe, Western Europe, Asia Pacific, Japan, and Middle East and Africa.
Europe could be a leading market followed by North America; Europe has invested in developing synthesis of biologically based mostly or biologically inspired systems. In North America Defence is a major contributor within the investment exhausted the past years. In Asia, Republic of India and China are same to progress in developments over future to be an area of the System biology market. The success of this market will depend on the conversion from basic analysis to applications which is able to rise the longer term opportunities to know the natural biological systems. So the marketplace for system biology is showing no sign for speed down however managing the future social, ethical and legal responsibilities will result in innovation.
STATISTICAL ANALYSIS:
Number of Associations/Soceities of Chemistry & Systems Biology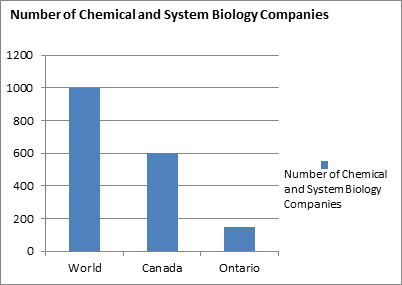 Number of chemical and synthetic companies
Universities holding Chemistry and System Biology related department
Target Audience:
World Chemistry and System biology conference brings together individuals who have an interest in different fields of Chemistry and Biological Science. Target Audience will be personnel from both industrial and academic fields which include Chemists, Pharmaceutical scientists, Biotechnologist, Biochemist, Professors, Researchers, scientists, CEOs, Directors, Students from the Chemistry and Biology.
Academia-40%
Industries-50%
Others-10%
Comparative Chart of Targeted Audience
Major Chemistry Associations around the Globe:
Royal Society of Chemistry
American Chemical Society
The Electrochemical Society
Italian Chemical Society
Royal Netherlands Chemical Society
Chinese Chemical Society
Royal Australian Chemical Institute
International Society of Heterocyclic Chemistry
European Society for Applied Physical Chemistry
American Institute of Chemists
The Korean Chemical Society
Japan Association for International Chemical Information
International Union of Pure and Applied Chemistry (IUPAC)
American Association for Clinical Chemistry
American Society for Mass Spectrometry
California Society of Cosmetic Chemists
Major Chemistry Associations around the Globe:
Metabolomics Society
North West Metabolomics Research Centre
Canadian Society for System Biology
Human Metabolomics Technologies
The International Society for System Biology
International Society for Computational Biology
Canadian Society For Analytical Sciences and Spectroscopy
American Society for Biochemistry and Molecular Biology
Netherland Metabolomics Centre
Swedish Metabolomics Centre
New Zealand Society of Biochemistry and Molecular Biology
Chinese Society of Biochemistry and Molecular Biology
Metabolomics Australia
Past Conference Report
Chemistry 2016
2nd World Chemistry Conference hosted by the Conference Series LLC Ltd was held during August 08-10, 2016 in Toronto, Canada at Holiday Inn Toronto International Airport, Toronto, Canada with the theme "Exploring Ultimate Researches in the Apex Science" which got magnificent response. With the support and guidance of Organizing Committee Members and Editorial Board Members and astonish presentations of all participants this prominent summit became more impressive.
For more Details PS: Chemistry 2016 Report
Past Reports
Gallery
Chemistry 2017
Conference Series LLC Ltd successfully hosted the 3rd World Chemistry Conference during September 11-12, 2017 Dallas, Texas, USA. The conference focused on the theme "Stimulating Advanced Perspectives and Current Concepts in Chemistry". The conference was successful in gathering eminent speakers from various reputed organizations and their paramount talks enlightened the gathering.
The pragmatic meet organized by Conference Series LLC Ltd received generous response from the Editorial Board Members of Insight Medical Publishing Journals as well as expertise from academia, talented researchers and young student community, Researchers and students who attended from different parts of the world made the conference one of the most successful events in 2017 from Conference Series Group. The conference was marked with the presence of renowned Speakers, Young Researchers, Students and Business Delegates driving the two-day event into the path of success with thought-provoking keynote and plenary presentations.
Chemistry-2017 was designed to offer a comprehensive range of sessions that Medicinal Chemistry, Polymer Chemistry and much more.
Clinical Chemistry
Forensic Chemistry
Natural Chemistry
Organic & Inorganic Chemistry
Electrochemistry
Geochemistry
Analytical Chemistry
Nuclear Chemistry
Environmental Chemistry
Quantum Chemistry
Bio-Based Chemistry
Chemical Engineering
Food Chemistry
The proceedings of the conference were embarked with an Opening Ceremony followed by Special Sessions and a series of Lectures delivered by both Honourable Guests and members of the Keynote forum. The adepts who promulgated the theme with their exquisite talks were:
Zdzisław M Migaszewski, Jan Kochanowski University, Poland
Jianyong Wang, Genentech, USA
Bruce M Novak, University of Texas at Dallas, USA
Laura J Suggs, The University of Texas at Austin, USA
John George Hardy, Lancaster University, UK
Mihaela C. Stefan, The University of Texas, USA
We heartily congratulate the winners of the Poster Competition and appreciate all the participants who put their efforts in poster presentations and sincerely wish them success in future endeavours.
We extend our heartiest thanks to all the Organizing Committee Members for their kind support rendered towards the success of Chemistry-2017. At the same time, we take the opportunity to thank all the speakers, delegates and participants for providing their valuable contribution and time for Chemistry-2017
Chemistry-2017 Organizing Committee would like to thank the Moderators of the conference, Iason Rusodimos Georgia State University, USA and John George Hardy, Lancaster University, UK who contributed a lot for the smooth functioning of this event.
With the encouragement from the enormous feedback from the participants and supporters of Chemistry- 2017, Conference Series LLC Ltd is glad to announce 24th World Chemistry and Systems Biology Conference during October 03-04, 2018 at Los Angeles, USA.
We hope your favourable support will make next annual also one more grand success event.
For World Chemistry and Systems Biology 2018 PS: http://chemistry.conferenceseries.com/
Past Reports
Proceedings
Gallery
To Collaborate Scientific Professionals around the World
Conference Date October 03-04, 2018
For Sponsors & Exhibitors